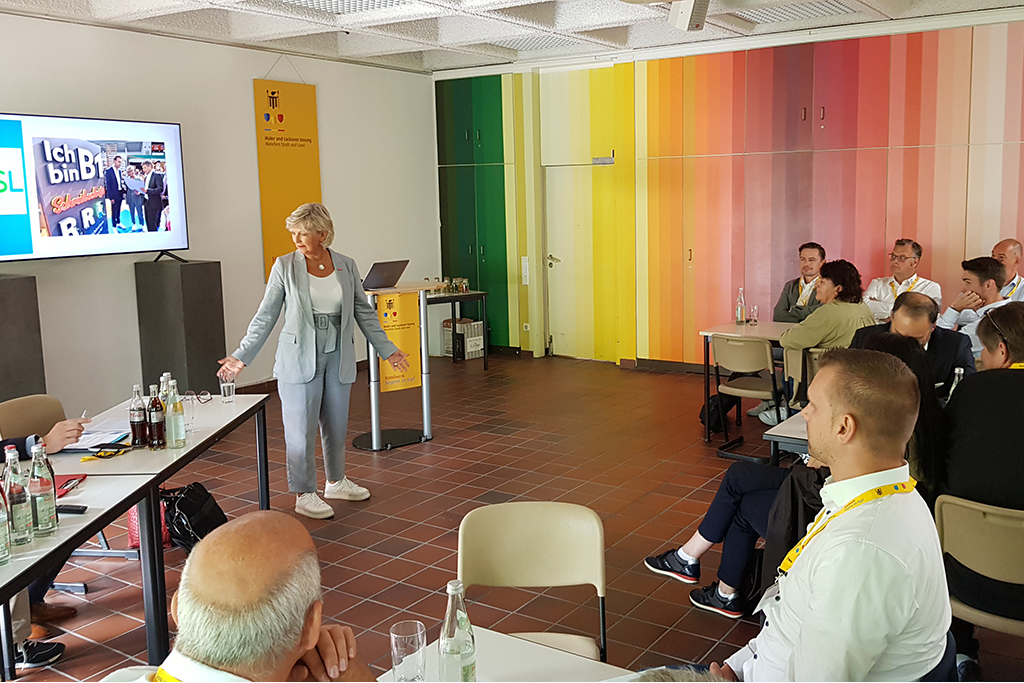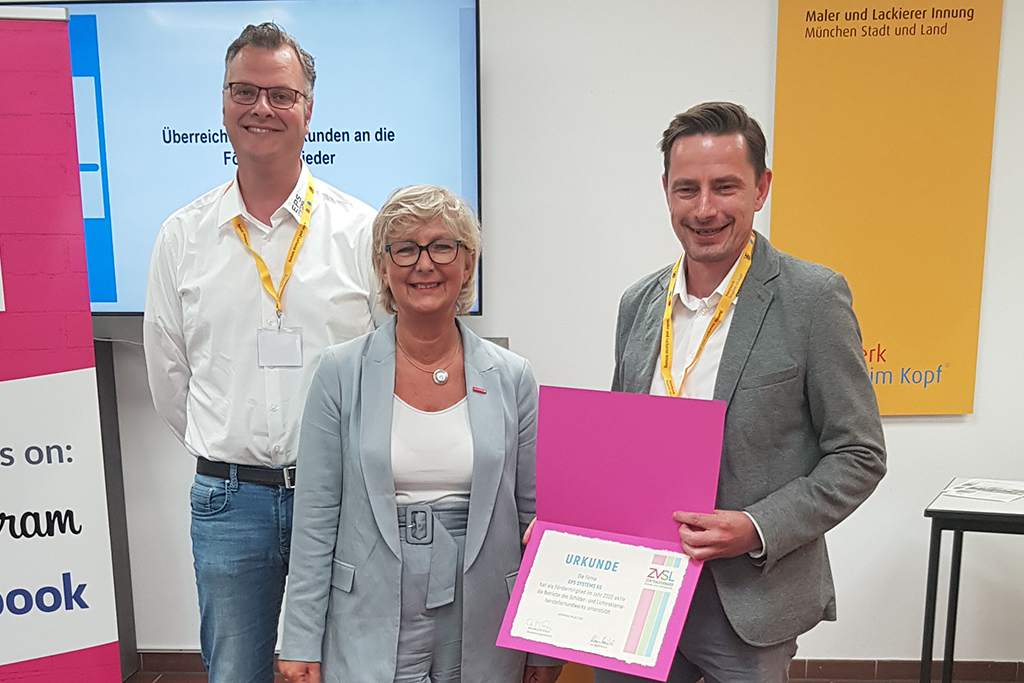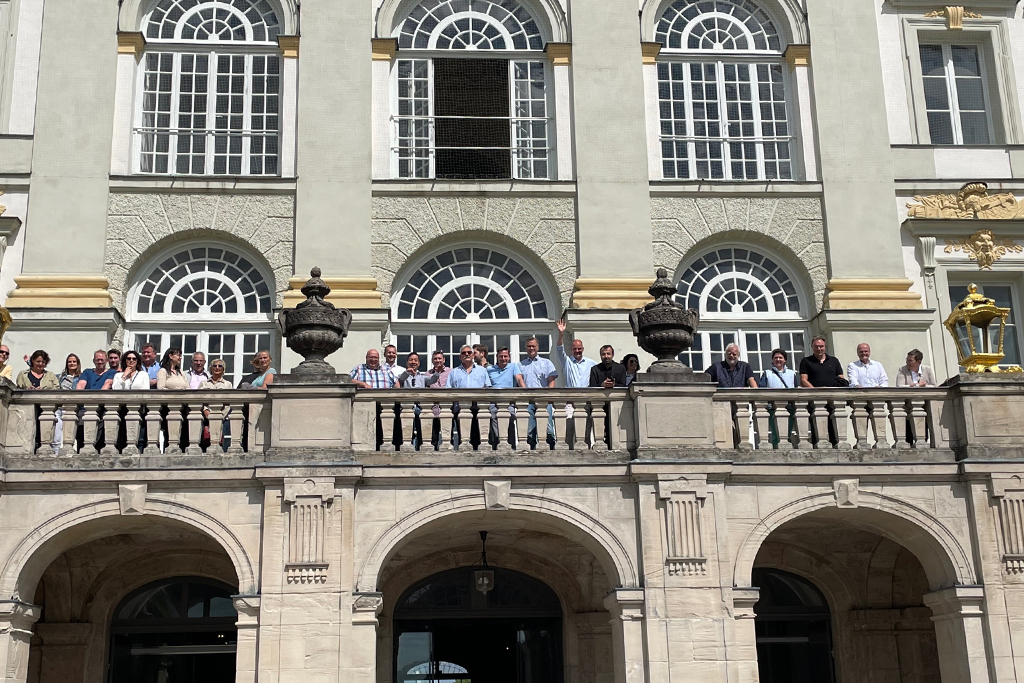 ZVSL Branchentreff 2022, Munich
We were guests at the Branchentreff 2022 of ZVSL Germany from July 07 to 08.
Thank you for the opportunity to present our company and the warm welcome!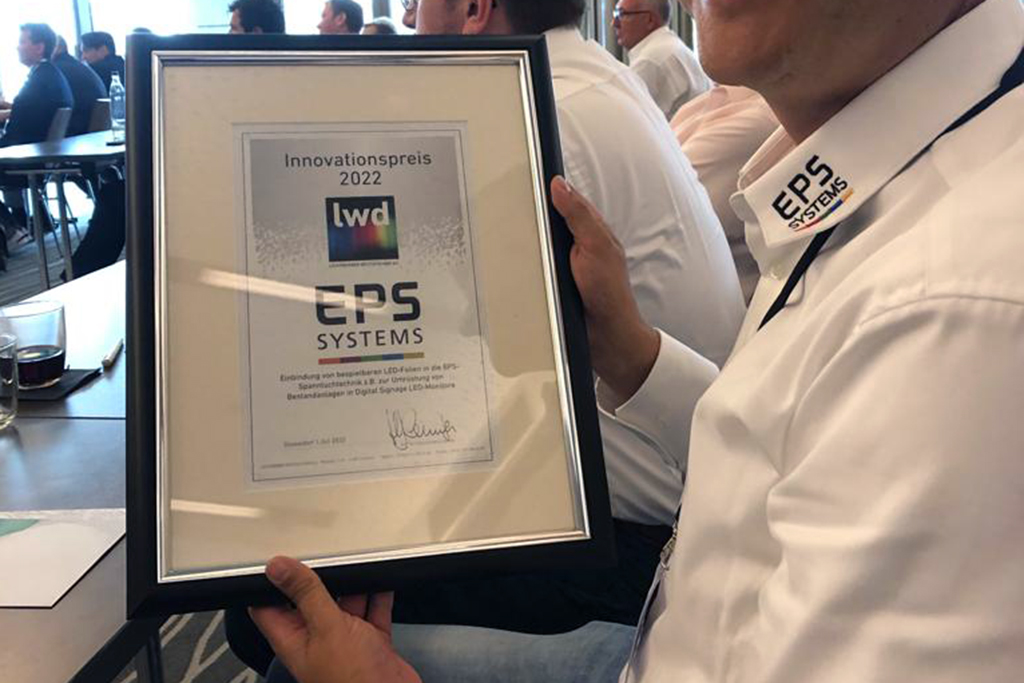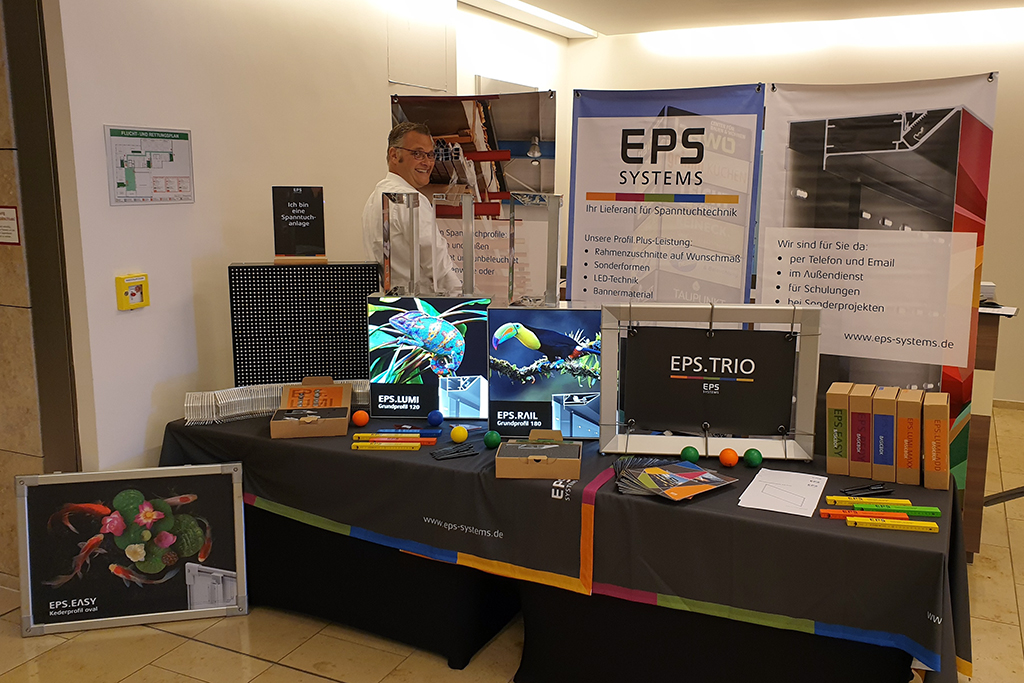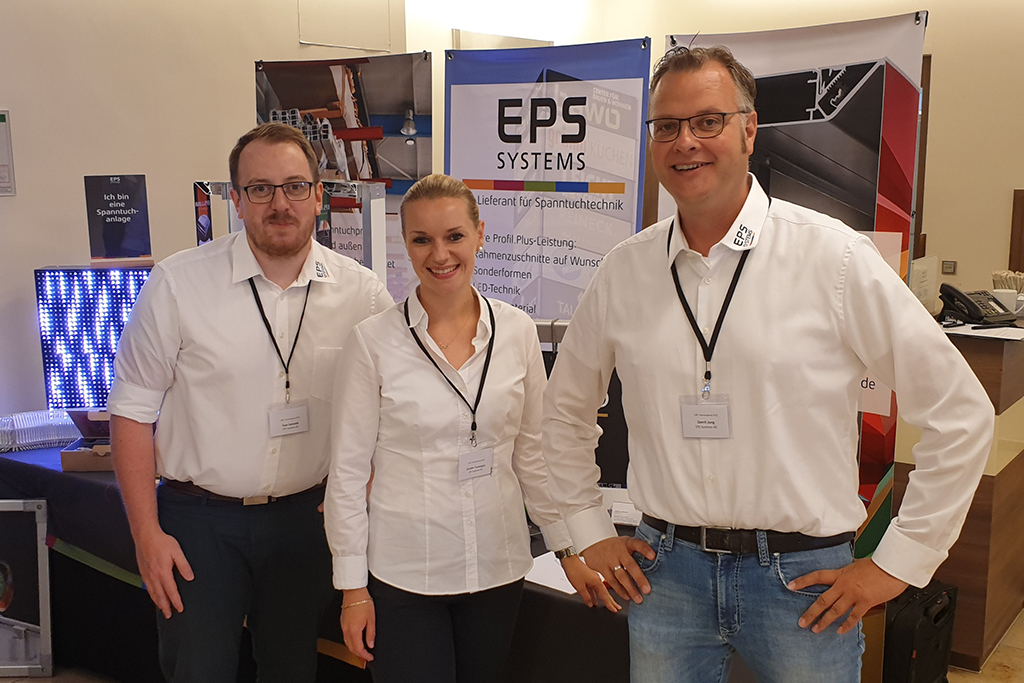 We receive the LWD Innovation Award
Fortunately, the LWD Innovation Award 2022 was awarded to us during the LWD conference in Düsseldorf.
We were able to present a prototype that combines the company's own well-known tensioning technologies and digital signage. The highlight is that recordable LED foils are applied to a pre-tensioned banner material, which is then tensioned on a classic tensioning system of an EPS system. The entire technology such as control, converter, etc. can be easily accommodated in this tensioned fabric frame. But also simple banner systems like the EPS.TRIO or EPS.EASY can be temporarily equipped with the LED technology developed by light.n.tec.
Thank you very much for this great price!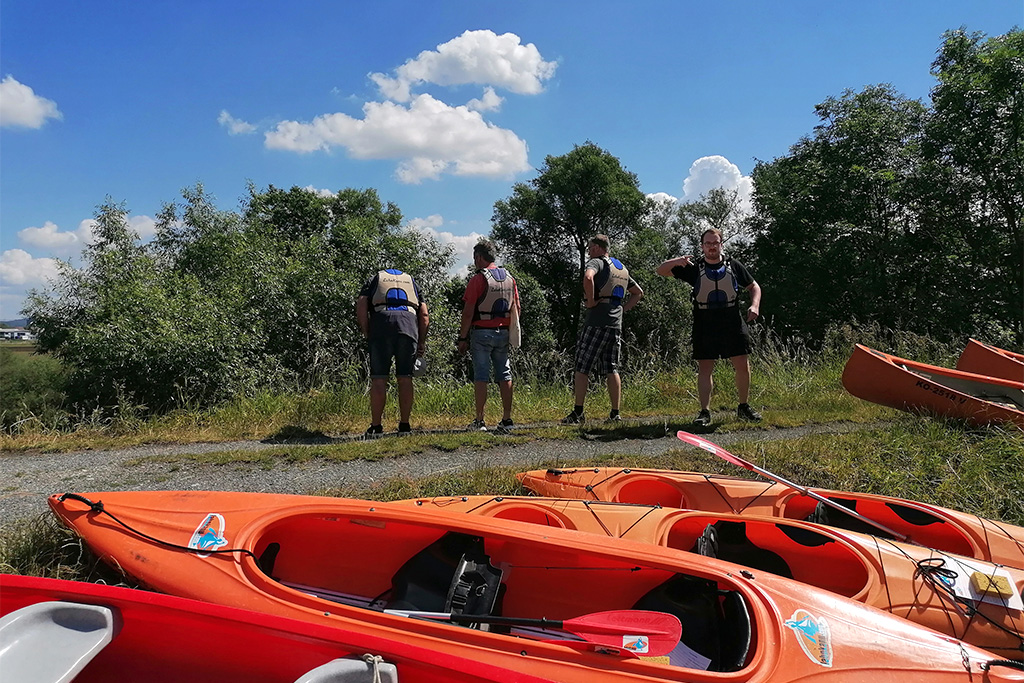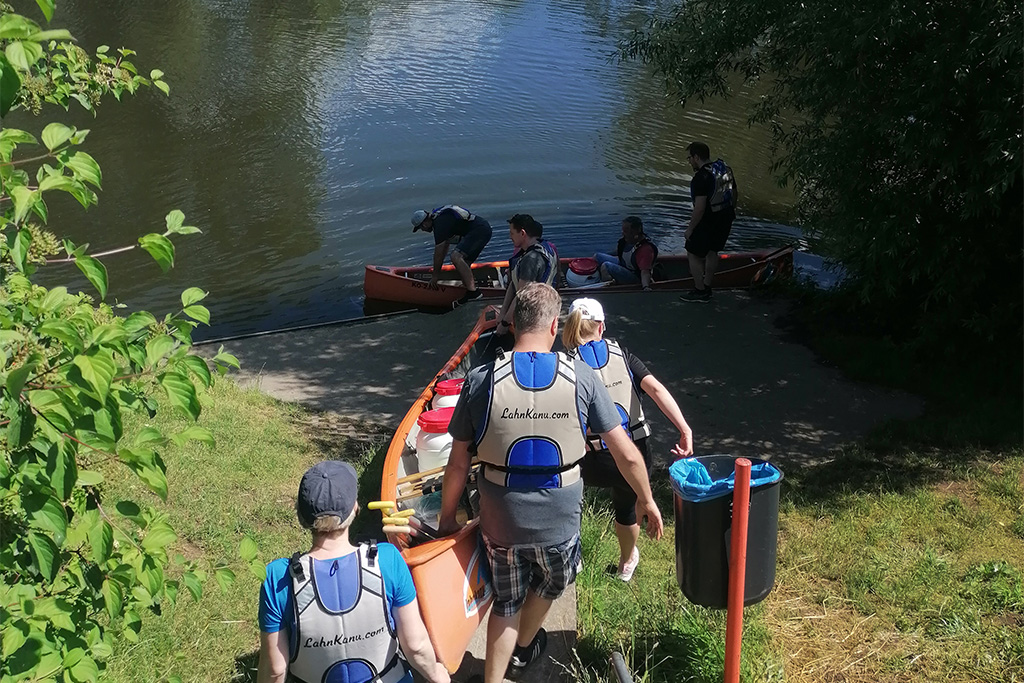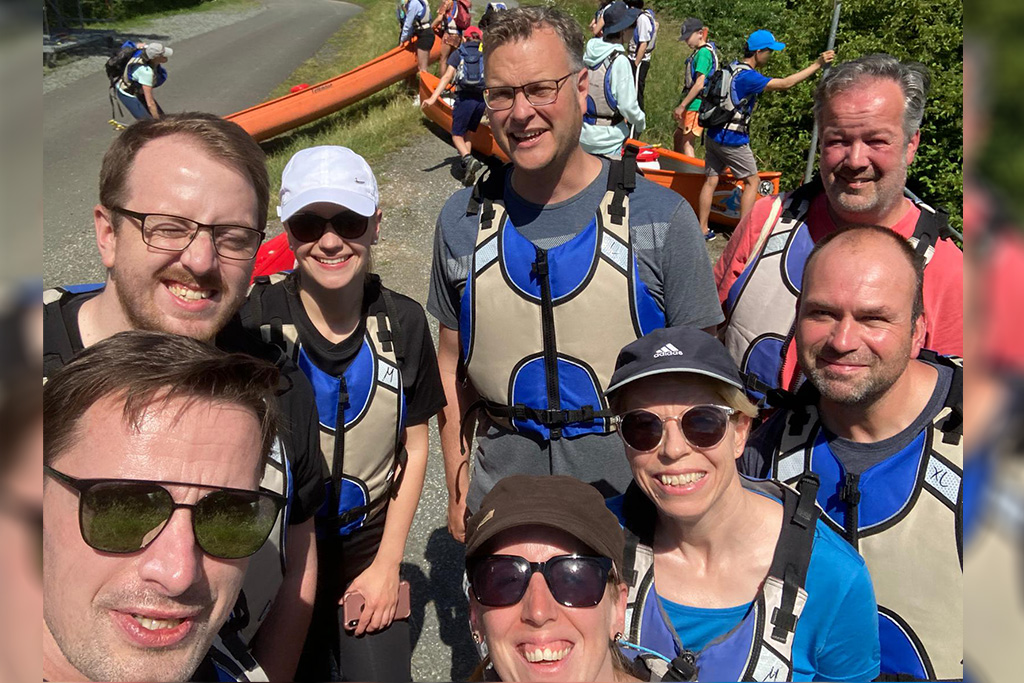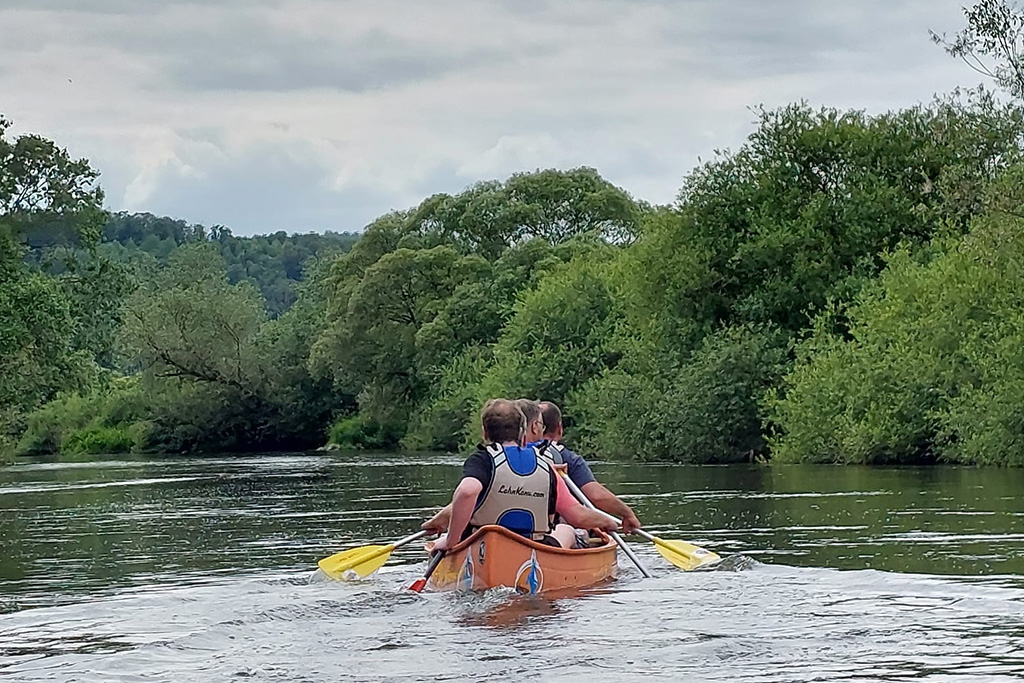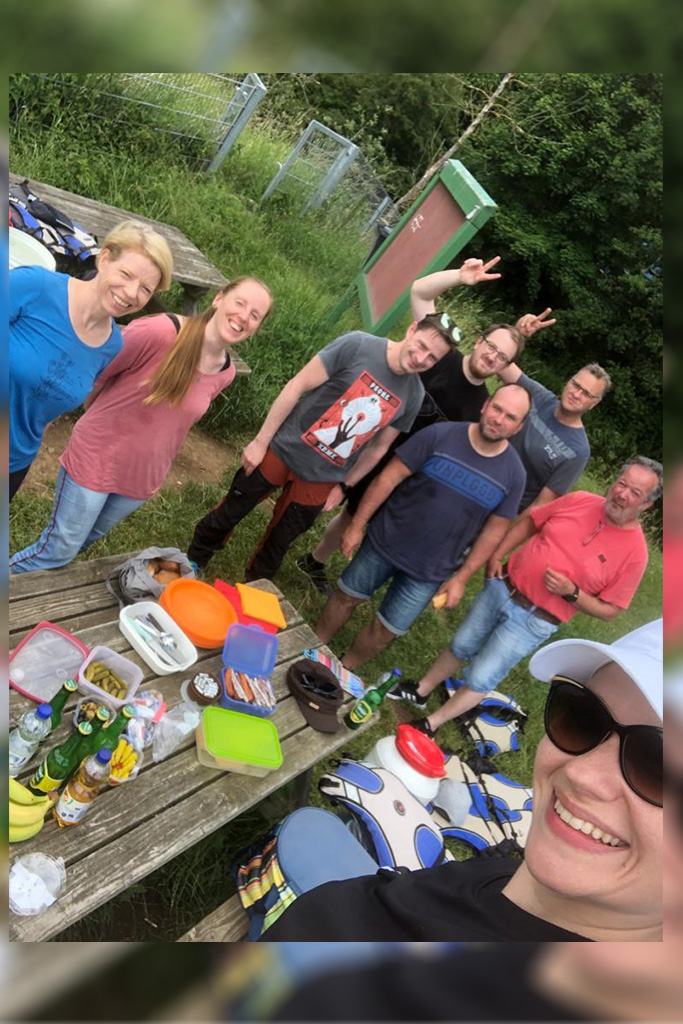 Team event canoe tour Lahn
Small canoe trip on the Lahn with great weather, delicious food and lots of fun.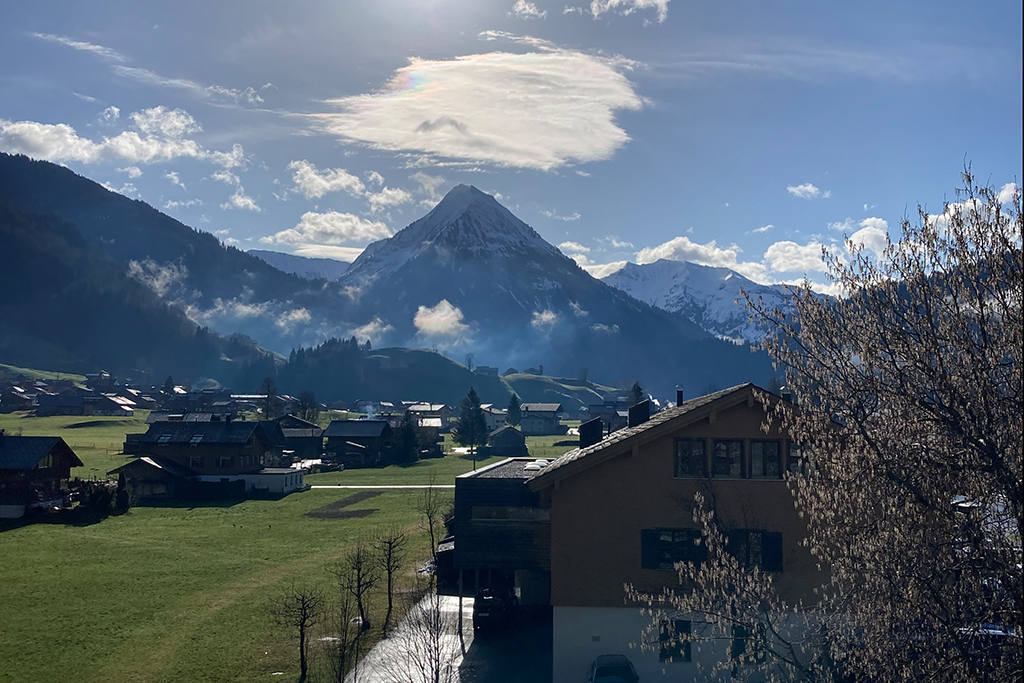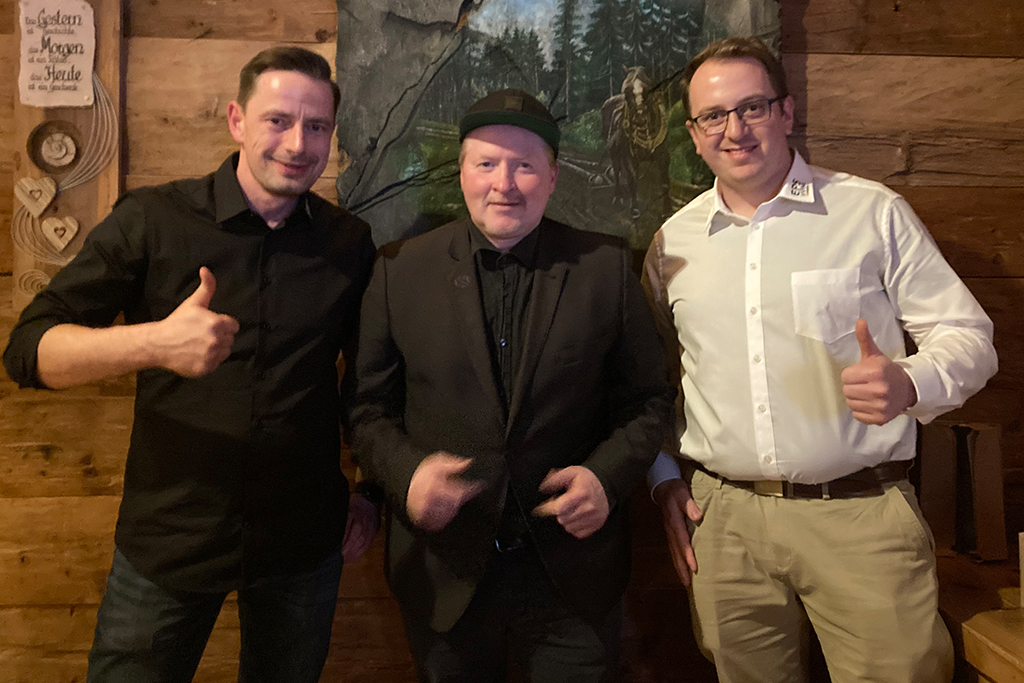 DACH Meeting, April 2022
Exhibition of our products at the DACH meeting of Werbetechniker CC in Au Bregenzerwald.
Great contacts, great location and a beautiful evening with an impressive and motivating lecture by Joey Kelly.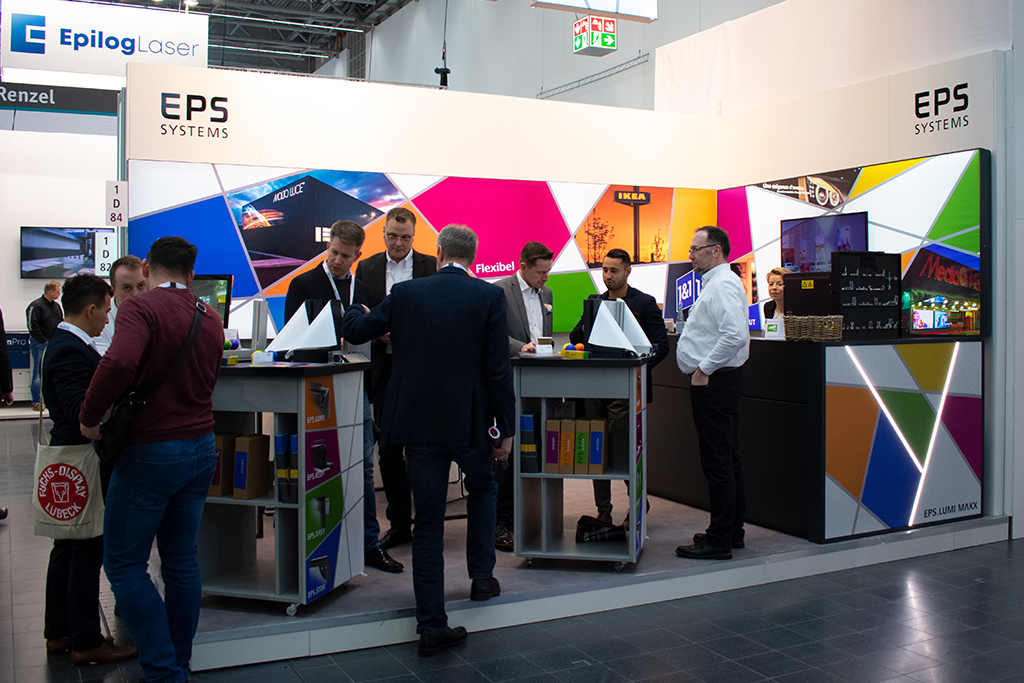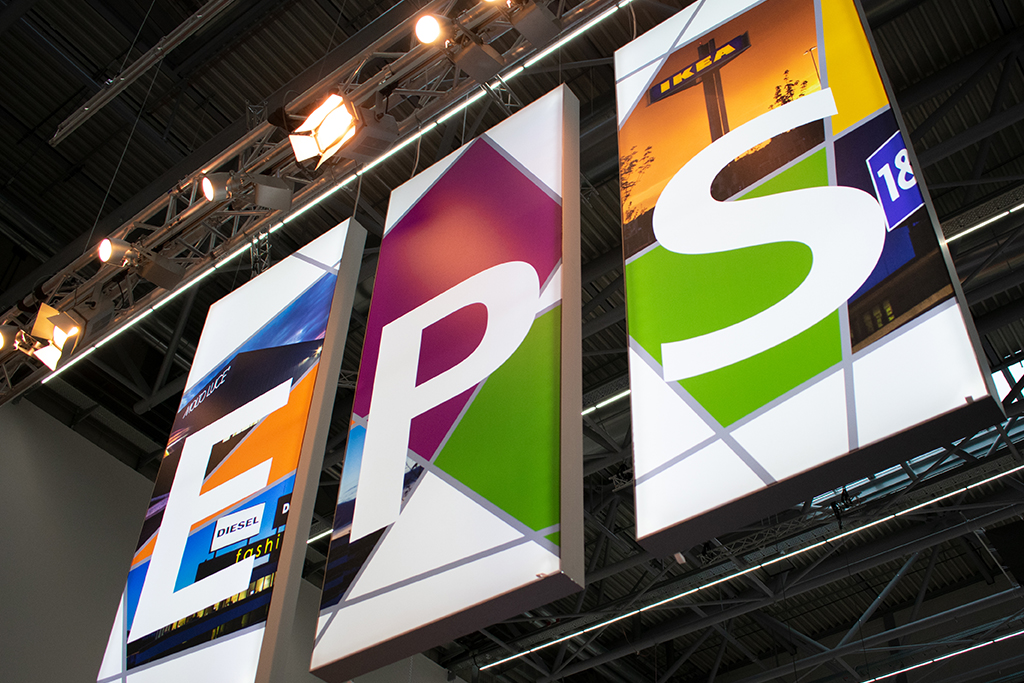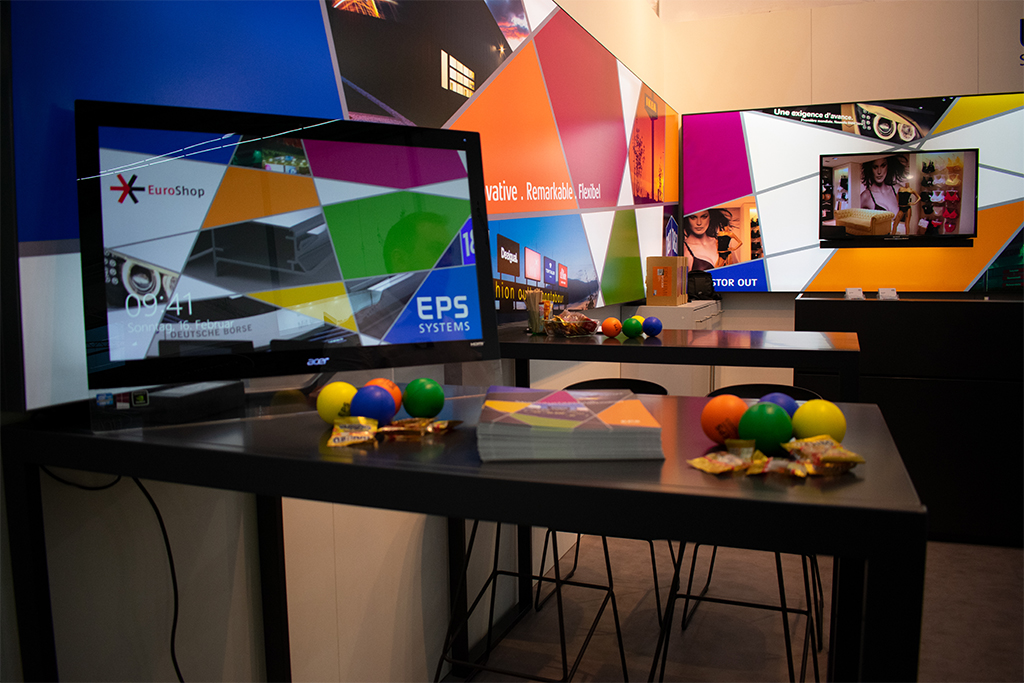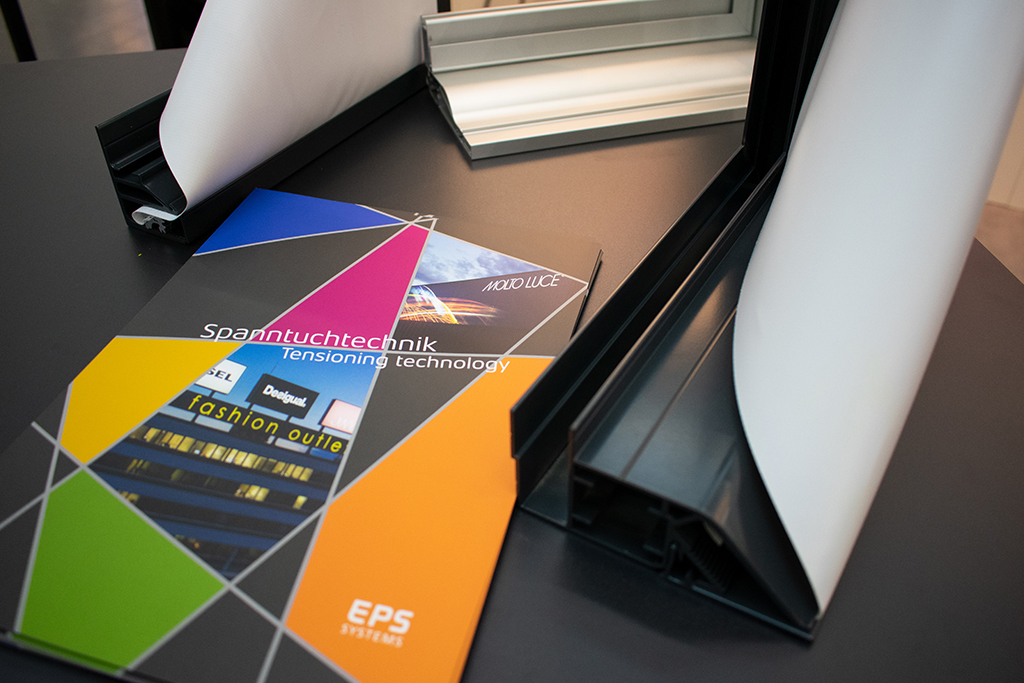 Euroshop 2020, Dusseldorf
Five interesting trade fair days with lots of impressions and new contacts. Our redesigns and innovations at EPS.LUMI and our textile frame system EPS.STOR were particularly well received by visitors.

Thanks for your visit.

If you have not been able to come by, we will be happy to inform you about our innovations.
Contact