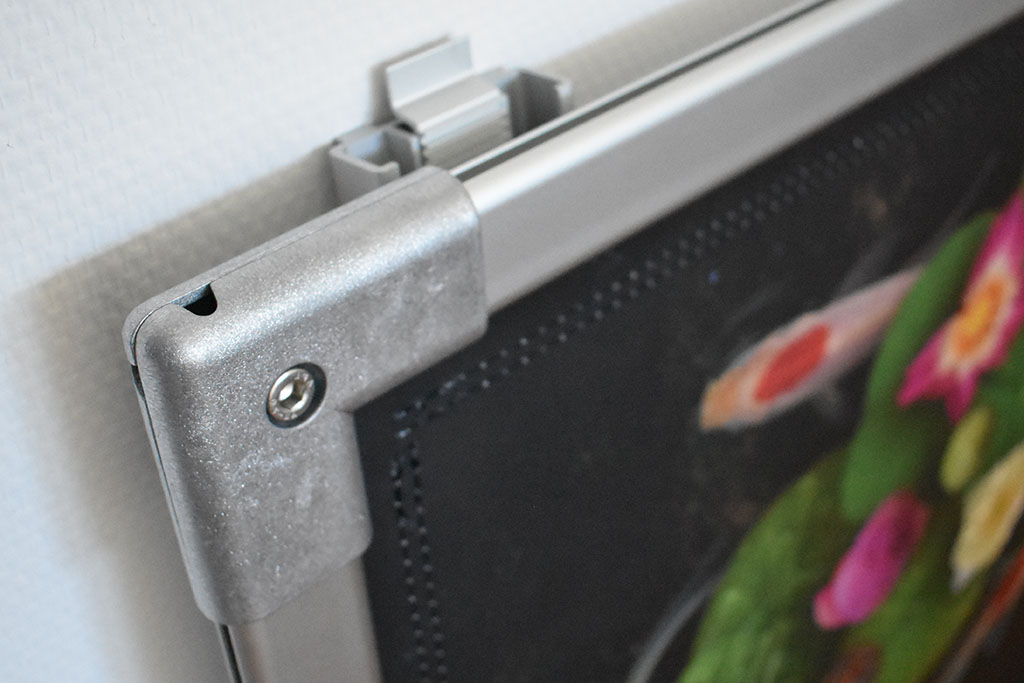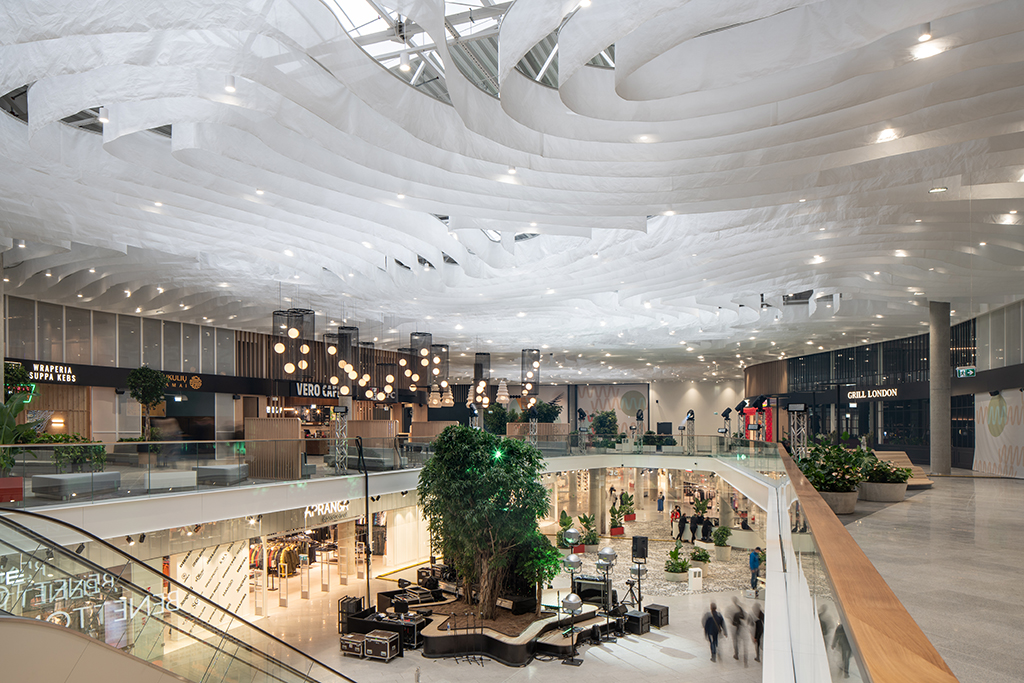 © Photographer Vaidotas Darulis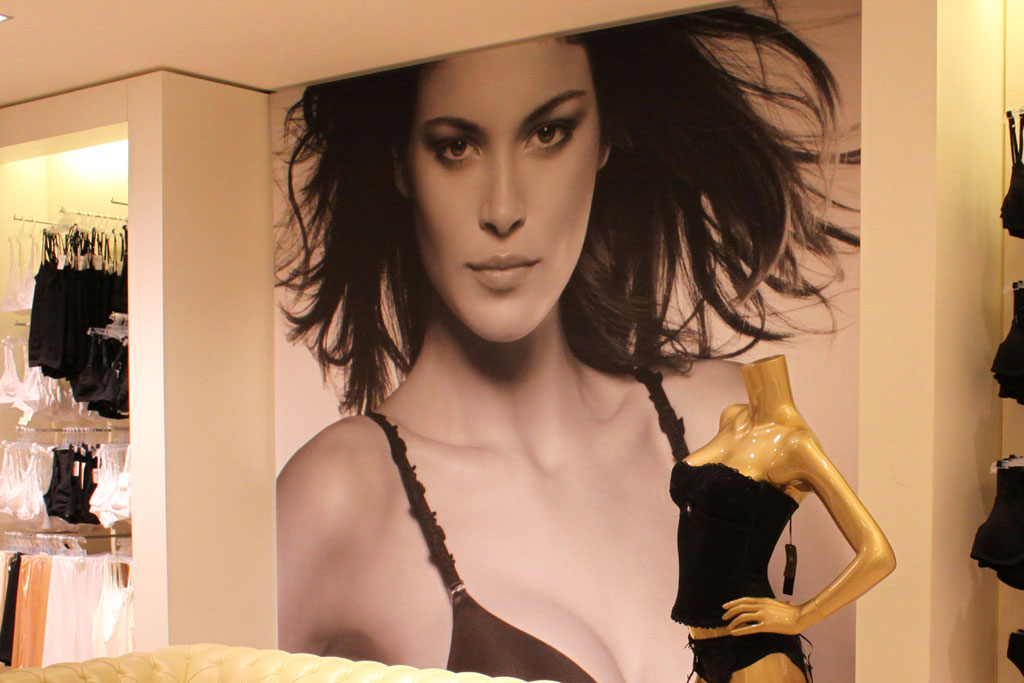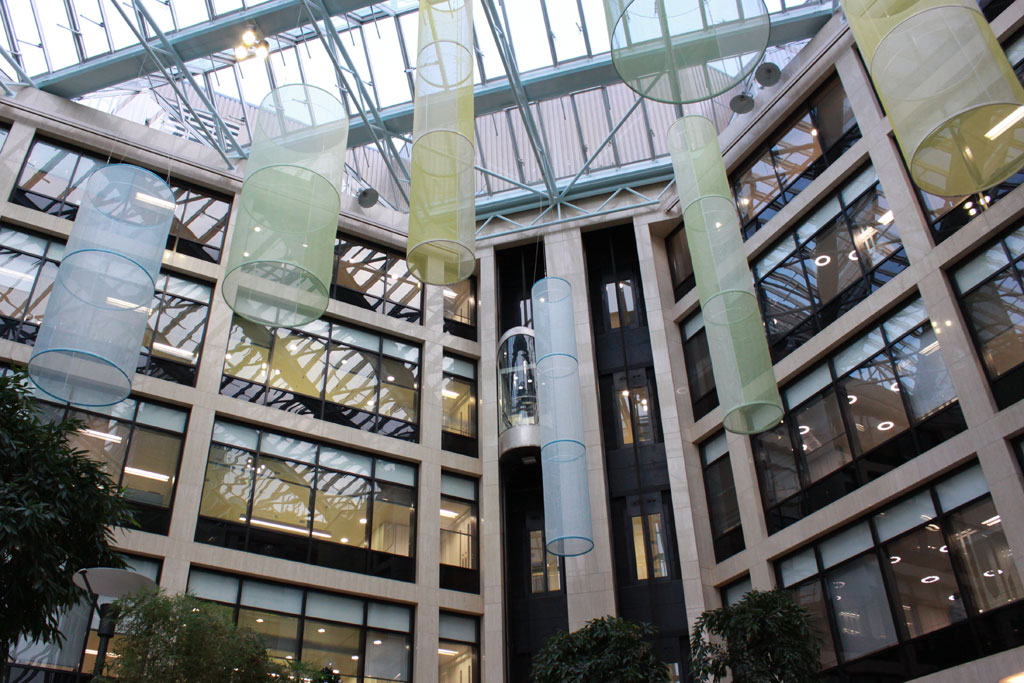 EPS.EASY
Quick and easy to assemble and yet highly variable in design. With our EPS.EASY keder profiles and the possibility of bending, creative advertising structures can be created indoors and outdoors.
Now four-sided possible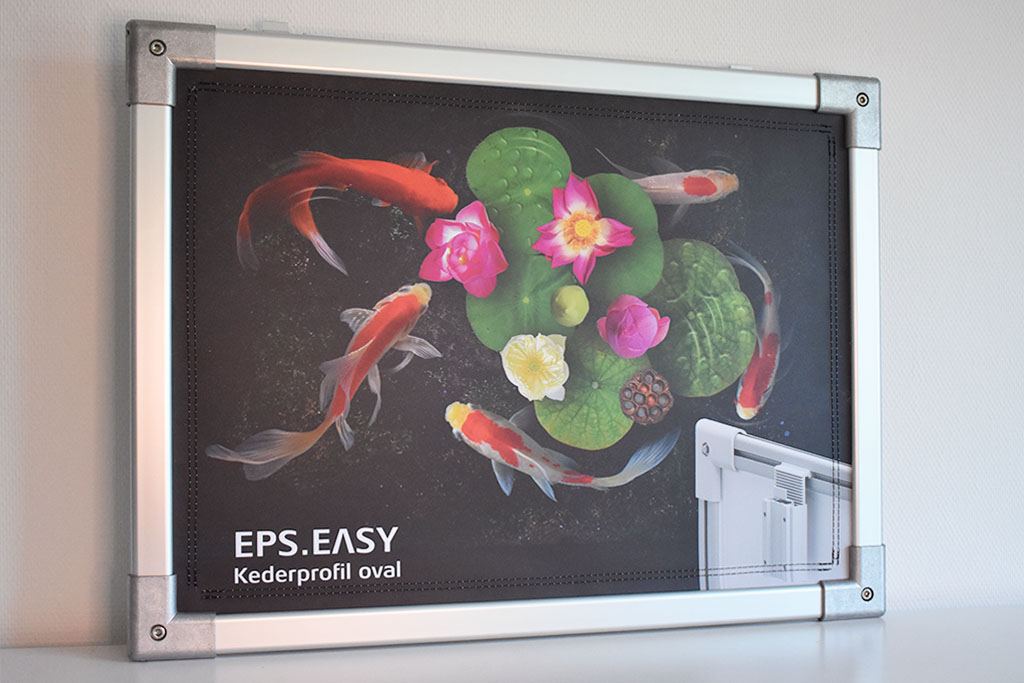 New corners
For four-sided clamping of our keder profiles.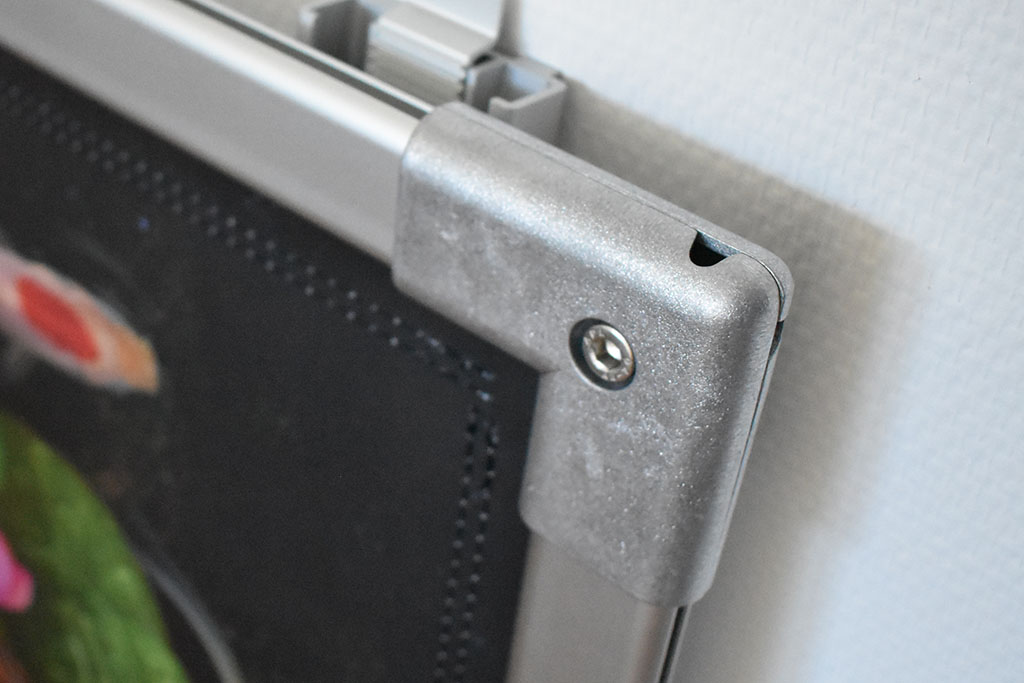 Easy to use
For perfect clamping of the fabric.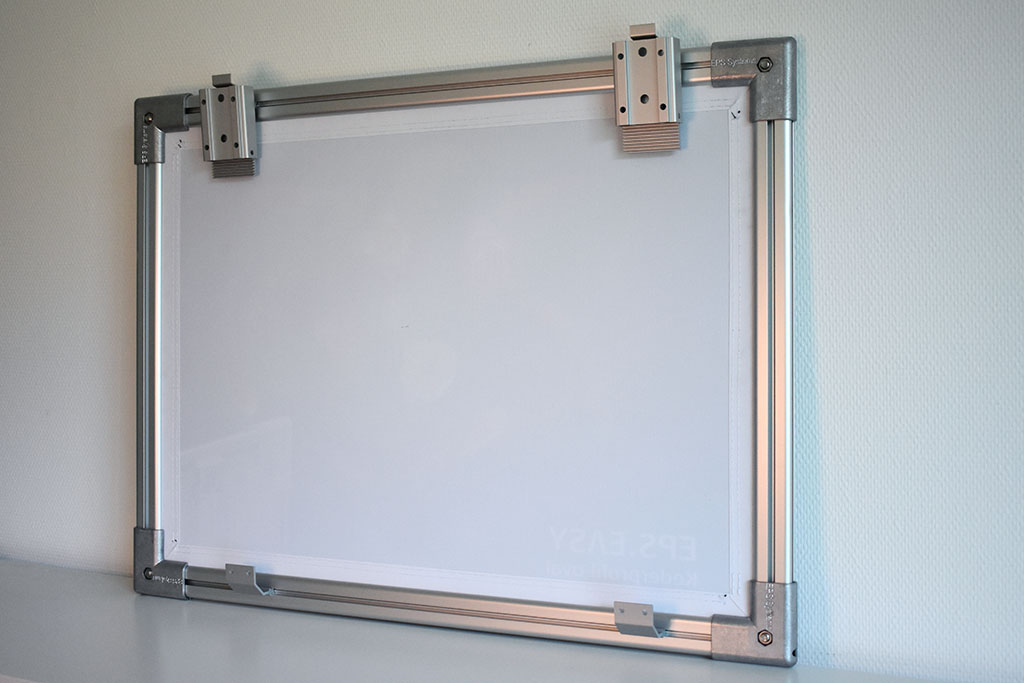 Two versions
For our oval as well as for our round keder.
Diversity with ease
Irrespective of whether it is for an exhibition or art project, classic banner or room divider, EASY offers you many options for mounting. Especially, the patented EASYQUICK wall bracket really lives up to its name. The automatic engagement technology allows you to achieve the right tension using no tools other than a handle and with unparalleled speed. This installation method means that areas such as recesses can also be completely covered with a banner. And dismantling is just as rapid.
Sophisticated across the board and versatile, EASY also shows itself in the area of infection protection. You can find more information about our Covid Protection Program here.
Using custom curves, our EASY profiles allow real head-turners to be created. Our experienced staff are able to create a wide range of curved shapes with our CNC machinery. Do you have any questions about bending? Do you need quick solutions? Our specialist advisers will be happy to help you on +49 (0) 271.33 88 29-00 or via our contact form.
Frame system for printed banner on facades and walls
Rapid change of motif without tools
Suitable for floor, ceiling and wall mounting
EASYQuick for fast clamping and also suitable for recesses
Curved profiles realizable according to specifications

Selection of references